Integral VIP Service
is a professional realty agency which renders services of sale and rent property in cities on the health-resort coast of Costa del Sol.
Our experience and high quality of service confirms stainless reputation and great number of warm customers' responses.
The Team of Integral VIP Service are multilateral intelligent people with sense of intuition, logic and practical skills of work. We try to value our time and the time of our customers. We associate to every our customer personally, make individual selection of properties according to preliminary discussion.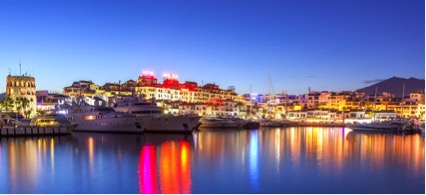 Constantly, we look for the best and more advantageous offers for our customers on the south coast of Spain - Costa del Sol. We have got our own list of properties and we enlarge it with the help of enormous quantity of offers from builders and private owners.
Square meters don't go down in price as securities, these are not risky investments. At the minimum you become the owner of a comfortable place, but if you wish, you can make money.
Every year the price of property is on the rise in Spain, because of the increase home demand and the demand of foreigners. Having visited Spain once, you would like to come back here again and again, in future to buy private dream home.
About Marbella ….
Pearl of Spain is called fashionable health-resort Marbella. Splendid beaches, luxuriant vegetation, the best service, restaurants, shops, beauty salons - Marbella can be really called the paradise on the Earth. No wonder, lots of people would like to provide themselves here with a private villa or an apartment.
Tourists from all over the world come here, those, who loved the health-resort city, buy property and stay here forever.
Splendid villas, cottages with huge dwelling spaces, apartments, built at individual designs are properties in Spain. Every unit of properties is buried in verdure; landscape design of Marbella can be freely compared with a work of art. It is a place, where you can have measured, respectable way of life. To buy property in Spain isn't so complicated, as in some other countries – government is loyal to foreigners, especially if they invest their earned money into county's economy.